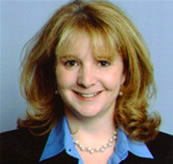 K. Robin Carder, MD opened her practice, Pediatric Dermatology of Dallas, in September 2006. She was raised in Dallas where she attended school at Lamplighter and Hockaday. Her undergraduate education was completed at Davidson College in North Carolina and she earned her medical degree at the University of Texas Health Science Center at Houston. Her postgraduate training includes residencies in both Pediatrics (Children's Medical Center of Dallas) and Dermatology (University of Kansas Medical Center in Kansas City). Dr. Carder also completed fellowship training in Clinical Dermatology Research (Harvard Medical School in Boston) and Pediatric Dermatology (University of Colorado Health Sciences Center in Denver under William L. Weston, MD).
Dr. Carder is Board-Certified in Dermatology and Pediatric Dermatology. Prior to opening her practice, she served as Chief of Pediatric Dermatology at Children's Medical Center of Dallas and Assistant Professor of Dermatology at the University of Texas Southwestern Medical School from 2001-2006.
Dr. Robin Carder is an expert in hair, skin, and nail disorders affecting infants, children, and adolescents and has been named one of the "Top Pediatric Specialists" by D-magazine and Best Doctors. Her special interests include laser treatment of vascular birthmarks as well as the diagnosis and treatment of eczema, acne, skin diseases of newborns, birthmarks, moles, and genetic skin conditions. She has written chapters in several pediatric and dermatology textbooks and is a reviewer of articles for medical journals, including Pediatric Dermatology and the Journal of American Academy of Dermatology.
Dr. Carder co-founded Camp Braveskin, a camp for children with chronic skin conditions and has served as a board member of Project Save Our Skin, a fundraising foundation for ichthyosis research. She remains active in the training of dermatology and pediatrics residents. She has also served as President of the Dallas Dermatological Society.
Outside of her practice, Dr. Carder enjoys spending time with her children. She attends Preston Hollow Presbyterian Church and is a member of the Junior League of Dallas.